Why choose BigSteelBox for your long distance move?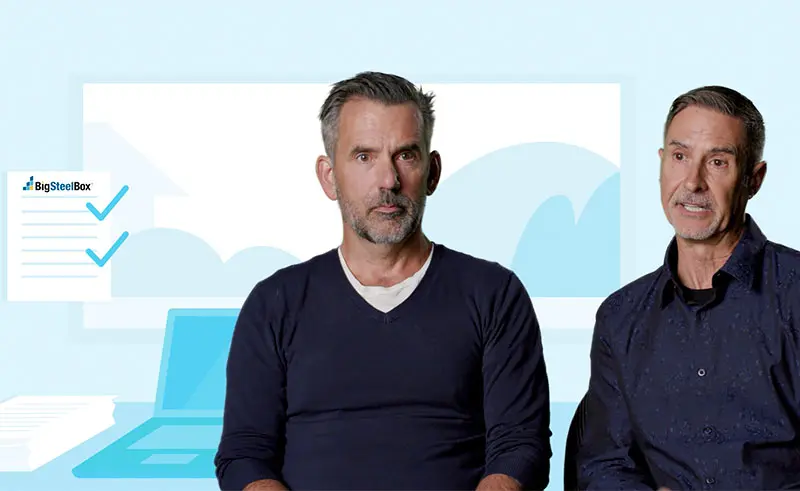 From start to finish we'll support you, every step of the way.
Moving to a new city is a big deal and can be stressful, so we're here to help make it as easy as possible for you.
We have stores across Canada, so we're already transporting containers across the country every day. We're here to plan the logistics of your long distance move, and deliver your belongings safely to your new home.
It's our job to make complicated cross-country moves not-so-complicated. Just think of us as travel agents for your stuff!
Request Your Quote
TRANSPARENT PRICING
Most long distance movers charge by weight but quote based on the estimated size of your home. This means you may get a final bill that is much higher than the quote. With BigSteelBox, the price we quote won't change.
Greater weight capacity
A 20′ BigSteelBox offers 44% more space and can hold 138% more weight (10,000 lbs vs. 4,200 lbs) than a 16′ pods-style container. Plus, our containers are made of steel, so they won't bend or shift once loaded.
LARGEST NETWORK in Canada
We have more locations across Canada than any other portable storage company. Our vast network of stores allows us to easily and affordably move you to a new city or province. Plus, our stores are backed by a Canadian Call Center.
Move at Your Pace
We'll deliver your BigSteelBox as far in advance as you need it, so there's no need to fit all your packing into one day. When it's full, give us a call and we'll pick it up on your schedule and move it to your new home.
How does it work?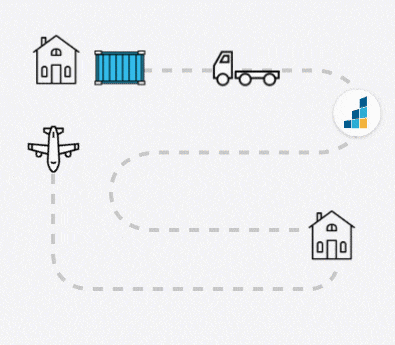 Step 1
We'll deliver a BigSteelBox to your current home as far in advance of your move as needed. You can take your time loading it.
Step 2
When you're done packing your BigSteelBox, give us a call. We'll pick it up and move it to your local BigSteelBox Store where it will be safely stored until it is picked up by a long-haul trucking company to be transported to your new city.
Step 3
When your BigSteelBox arrives in your new city, it will be delivered to your local BigSteelBox Store. We'll let you know it has been received, so you can either schedule a delivery to your new home, or keep it in our storage yard until your new home is ready.
STEP 4
When you're done unpacking your BigSteelBox at your new home just give us a call, and we'll come pick up the empty container.
Our pricing and timeline options will make you feel better about your move.
Economy
If time's on your side, this is the way to save. With more time to transport your BigSteelBox to your new city, the savings gets passed on to you.
Standard
Transport and delivery times vary by route, but if you're looking for a balance between speed and price, this may be the perfect fit for you.
Expedited
Enjoy the comforts of packing at your own pace and we'll work hard to get your BigSteelBox delivered to your new home as soon as possible!
We'll send you all options available for your route so you can choose the on that works best for you.
---
Compare BigSteelBox to other long distance moving services: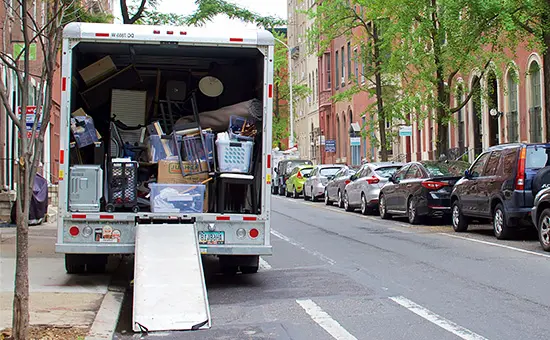 Moving Truck Rental
Using a rental truck for a long distance move can present challenges. Be sure to get answers to these questions:
How many days will you actually need to complete your move?
How much will fuel cost? (The cost of fuel is NOT included in the price of renting a U-Haul®)
Will you need to stay in a hotel along the way?
Are you comfortable driving a large truck on busy highways or in bad weather?
When you move with a BigSteelBox, you'll have more of time to pack and unpack, and our prices are very comparable to a rental truck. Learn More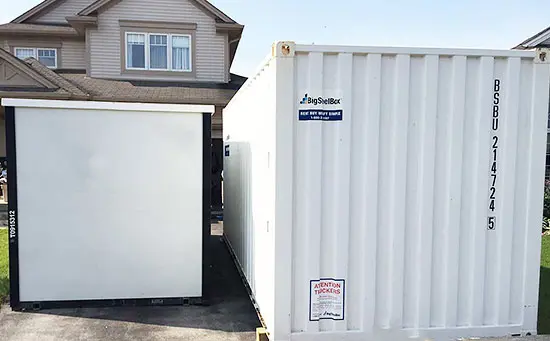 Pods-Style Containers
Other portable storage companies like PODS® and Cubit® offer a similar service to BigSteelBox. However, in addition to providing 44% more space and holding more than twice the weight of a 16′ PODS-style container, a 20′ BigSteelBox is far more secure.
BigSteelBoxes are shipping containers, so they're certified for transport by ocean, rails or road. This means they'll stand up to the elements, never bend or shift under the weight of your contents, and keep your things clean and safe.
If your home has 2+ bedrooms and decide to move with a 16′ container, chances are good you'll need more than one, which will dramatically increase the cost. Learn More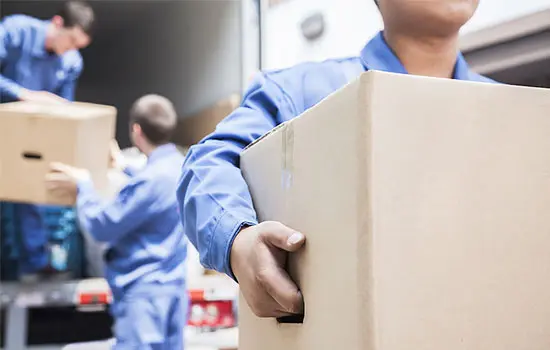 Full Service Movers
For single family homes with 2+ bedrooms, moving long distance with BigSteelBox is usually 20%-40% less expensive than using full service movers.
When you move with BigSteelBox, your quote is based on a monthly rental rate, so you have it for at least a month (or as long as you need it!). Unless you need additional containers, there will never be any hidden fees – the price we quote you is the price you'll pay.
Beyond price, the biggest difference between using us and hiring a full service moving company is the extra time you have to pack and unpack. With BigSteelBox, you never have to feel pressured to fit any part of your move into 1 or 2 very stressful days. Learn More